Stefan Siegel
Founder of Not Just a Label – England
Origin: Italy
As a founder of Not Just a Label – NJAL-, Stefan discovers and supports young talents of contemporary fashion.
Stefan Siegel is a figure of fashion, a native of South Tyrol (the German speaking part of Northern Italy). He studied economics at the University of Vienna and later obtained a master's in international economics from the same University. During this time he began his colourful career gaining experience in the fashion and media industry working for prestigious design houses and advertising agencies.
Followed by a successful modeling career in five continents (appearing in Prada, Gucci, BMW, K-Swiss and Calvin Klein campaigns and fashion shows), Stefan began his career the world of finance, working for renowned companies such as Ernst & Young and Sal, Oppenheim in Switzerland, and finally the Merrill Lynch M&A Investment Banking group in London specializing on the Consumer & Retail sector.
In 2007, Stefan left London's financial district to launch NOT JUST A LABEL (NJAL), based on an idea that he had with his brother Daniel, an expert in computer science. The company was financed with private funds, and the website launched in May 2008. NJAL today represents more than 13,000 emerging fashion designers from 106 countries. NJAL is the leading global platform for design and a large showcase of pioneers in contemporary fashion. It has become an indispensable tool for the industry by helping emerging talents gain global exposure, finance for their progression, and positioning in the retail market.
NJAL reports that many of their designers have been discovered by the international press, fashion houses and retailers through the platform. Celebrities, such as Rihanna, Lady Gaga and Fergie, among others, support designers of NJAL.
Emiliano Duch
Lead Specialist, Trade & Competitiveness Global Practice, World Bank
Origin: Spain
Emiliano Duch is considered the leading expert in helping countries and regions to develop competitive private sectors.
His start in the industry began 20 years ago together with Professor Michael Porter and has since specialized in the implementation of regional competitiveness strategies.
In 1994, he founded Competitivenes.com, the first consulting firm specialized strengthening the development of strategies based on clusters. As CEO of the firm, Emilio has led more than 120 initiatives of clusters in Europe and Latin America.
He is an architect of the Polytechnic University of Catalonia, and holds an MBA and MPA from the University of Harvard.
Duch has served as advisor to the public administration institutions and the regional governments, as well as multilateral institutions, such as the European Union and the Inter-American Development Bank. He has taught group seminars to USAID, IADB, and many national organizations. Emiliano serves as coordinator for the Clusters Summer School for the innovation of the Universidad Adolfo Ibañez in Santiago (Chile).
He is considered the leading expert in cluster competitiveness methodologies, that now have been adopted widely worldwide.
Emiliano Duch currently works at the World Bank as lead specialist to help achieve the bank's goals of elimination of poverty and shared prosperity, by helping countries to develop competitive private sectors, which create sustainable shared value.
Gustavo Mutis
Founder of the Center for Leadership and Management – Colombia
Origin: Colombia
Gustavo Mutis is the founding partner and president of the Center for Leadership and Management, an organization responsible for exposing Colombia to important figures such as Jim Collins, Rudolph Giuliani, Peter Senge, Francis Fukuyama, Peter Drucker, Mijail Gorbachov, David Osborne, Bill Clinton, among others.
Mutis graduated as a Doctor of Laws from the Universidad Javeriana after obtaining a postgraduate degree in Management from the Universidad de los Andes and a specialization in leadership and strategic management from Harvard University.
Mutis is a teacher assistant for the Strategic Leadership & Management program at Harvard, as well as a member of the Private Council for Competitiveness in Colombia, and a member of the Collective Prosperity Foundation for Colombia. Mutis also held the executive positions in the Exxon Organization for 11 years and was the Director of Swiss Multinational Steering Hoffman La Roche for 4 years.
The Center for Leadership and Management is a center for studies, consultancy and training in leadership and management capable of promoting the processes of transformation and growth in companies, private and public institutions, and society in general in a sector that needs to think collectively to compete.
This innate leader also founded and devotes his time to the Foundation for Autistic Children. The foundation organizes trips to the Rosario Islands for diving with dolphins, because they believe this is the best therapy for humans.
Edward A. Gribbin

President of Alvanon Inc. – United States
Origin: United States
Edward A. Gribbin is President of Alvanon, Inc., the Apparel Fit Expert. Ed leads Alvanon teams around the globe helping fashion industry clients optimize their fit, sizing and product development strategies. Ed is widely recognized as the world's leading authority on apparel sizing and fit and serves numerous global organizations dedicated to the success of the retail, apparel and textile sectors.
Ed joined Alvanon in 2006 to launch the AlvaInsight strategic consulting division. Prior to Alvanon, Ed served as President of Intellifit Corporation, where he co-invented the revolutionary Intellifit Body Scanner. As Senior Vice President at Angelica Corporation, Ed managed sales, marketing, design and production for one of the largest corporate-wear companies in the United States.
Ed serves on the Board of Directors of the American Apparel & Footwear Association (AAFA) and the Sewn Products Equipment Suppliers of the Americas (SPESA); he is also a member of Fashion Group International, the International Apparel Federation, AAFA's Supply Chain/Product Innovation Council, the International Association of Clothing Designers and Executives, the Association of Suppliers to the British Clothing Industry, ASTM International and the Fashion & Apparel Studies Advisory Board of the University of Delaware.
Ed earned a Bachelor of Arts degree in Philosophy from St. Joseph's University, was a four-time member of the US National Rowing team and a World Championship medalist; he lives in Merion Station, PA with his wife Georgianne when he is not on a plane, train or boat.
Massimo Mazza.
Partner and Co-Leader at McKinsey & Company – Brazil
Origin: Italy
Massimo Mazza is a partner and co-leader at McKinsey & Company, Sao Paul and has extensive experience in the textile, fashion and luxury market in Brazil. He has supported the growth of big brand strategies thanks to his knowledge in industry trends and their consumers.
Massimo holds a degree in Applied Mathematics from Harvard University, a Masters of Engineering from the Ecole Centrale Paris, and an MBA from Harvard Business School.
Massimo's work focuses mainly on the entry and growth strategies for international players in both large and local brands.He has worked in other industries such as luxury car manufacturers, premium beverages, high-end cosmetics, and accessories.
Massimo has also served clients in other countries in Latin America outside of Brazil such as Colombia, Peru, Mexico and Panama. He has deep expertise supporting companies grow organically and inorganically in Latin America.
Massimo is Italian, but he also speaks English, Spanish, Portuguese, French and German.
Fernando Pimentel
Director ABIT – Brazil
Origin: Brazil
Brazilian Textile and Apparel Industry Association– ABIT
Born in Rio de Janeiro, Fernando Valente Pimentel holds a degree in Economics and Business Administration with specialization in Marketing from the Universidade Cândido Mendes. He has worked in the Textile & Apparel Industry since 1977.
He was the Marketing and Commercial Director of the textile company Ferreira Guimarães. He is currently the Superintendent of ABIT (Associação Brasileira da Indústria e Confecção Textil), where he coordinates the Indigo Sector Committee.
The Brazilian Association, founded in early 1960, represents the entire national textile industry, and sponsors some 30,000 companies working directly or indirectly for the entire production chain.
Claudio Chiaromonte
Executive Vice President and Managing Director for The Walt Disney Company Latin America – United States
Origin: Argentina
Claudio Chiaromonte is currently Executive Vice President and Managing Director for The Walt Disney Company Latin America. He was promoted to this position in June 2013.
In March 2009, he assumed all day-to-day responsibilities for Latin America as COO (Chief Operating Officer), reporting to Andy Bird, Chairman of The Walt Disney Company International, while keeping his responsibilities as CFO (Chief Financial Officer). He held these positions until January 2011, when he was appointed Managing Director in the Company for the region, which made him responsible for all Disney businesses in Latin America.
Mr. Chiaromonte was previously regional CFO and Senior Executive for DCP (Disney Consumer Products) for the Walt Disney Company Latin America, heading all financial planning, controllership and information technology operations as well as business strategy and operations for DCP in the region.
Prior to this role, Mr. Chiaromonte was CFO for The Walt Disney Company México with oversight of all business segments; before that, he was the CFO for all Southern and Andean territories in Latin America.
Mr. Chiaromonte joined Disney in 1996 as Sr. Manager of Finance for The Walt Disney Studios Latin America and was instrumental in the establishment of Theatrical distribution operations in the region. In this role he also set up Home Entertainment business structures and operations, including the implementation of local production strategies for the region.
Before joining Disney, Mr. Chiaromonte ran his own Accounting and Tax firm. He graduated as a CPA from Universidad Católica Argentina and holds an MBA from IAE Business School in Argentina.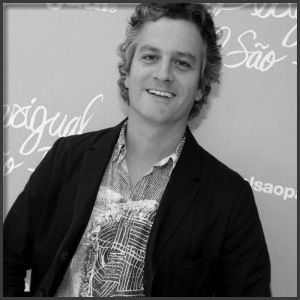 Horacio Broggi
Latin America Director of Desigual – Spain
Origin: Argentina
Horacio is a Global Business Developer with strong leadership and management skills. He has worked in multiple channels and multinational environments in the fashion sector.
Horacio is the International Negotiator at the University of San Andrés, with a Masters in Operations Management and Innovation and another Masters in Business Administration from ESADE Business School.
Currently as the Latin America Director of Desigual, he develops the brand vision and strategy and its expansion in Latin America. His management encompasses the entire value chain, from supply to retail company strategies: wholesale channels, department stores, retail trade, franchising and e-commerce.
Horacio served as the Category Director at Desigual for almost four years and as Director of Purchasing for three years before assuming leadership of LATAM business.
In 1999 he founded his own company, Action Apparel Ltd, a clothing brand for extreme sports. The brand became the first in Argentina with a range of clothing for snowboarding, and later ventured into a wide range of products. The company achieved a turnover of USD 12 million from wholesale sales after five years in operation.
Tom Julian
Director of Strategic Business Development of The Doneger Group – United States
Origin: United States
Tom is the global marketing executive with a strategic approach to lifestyle branding. He studied Marketing at Robert Morris University and is the founder of the networking group MensWearNetwork, which is responsible for creating connections between designs, products and professional brands for the creative future of Menswear.
Tom joined the Doneger group in 2013 as Director of Strategic Business Development. He is responsible for developing and implementing the company's potential growth opportunities, as well as collaboration with the organization´s management team on goals and objectives.
Before joining the Doneger group, Tom founded his own company in 2008, the Tom Julian Group, where he and his team created innovative and visionary solutions for companies in the apparel, retail, financial, automotive and consumer goods industries. Prior to that, Tom worked for several advertising agencies including Fallon Worldwide and McCann Erikson.
Tom has 25 years of apparel industry knowledge, and 15 years of advertising agency experience. Additionally he has skills in innovative brand planning and execution, strategic consumer understanding, and staff resources and budget management.
Adriano Goldschmied
Founder and Creative Director of GoldSign – United States
Origin: Italy
Adriano Goldschmied is an Italian fashion designer who focuses on denim jeans. He is known as "the Godfather of denim" and is the author of "Denim Premium." Currently, he is Product Development Manager at Citizens of Humanity.
His passion and innovation have paved the way for designer denim and have remained unparalleled in a distinguished career spanning over 35 years. Goldschmied took the jean from work wear and made them fashionable, a style of life available to everybody.
He hails from the Italian port of Trieste and opened The King Shop in 1970, followed by the launch of "King´s Jeans" and "Daily Blue". Eight years later he founded Diesel, bringing in Renzo Rosso, who he mentored as a partner. Goldschmied was instumental in the development of other successful European brands such as Replay, Goldie, Evisu, and Rivet. In 1980 he formed "the Genius Group", a think tank of the most artistic and influential minds in the fashion industry including Katherine Hamnett, Betsey Johnson, Paul Harvey, David Mantey and more.
In 1993 he began manufacturing his signature line "A Gold E", in Los Angeles. Later, in 1996, he founded "AG Adriano Goldschmied" brand.
In 2005, Goldschmied created the luxury denim label "GoldSign," elevating premium denim to new heights. Goldschmied personally oversees the private laundry where each and every pair is made. His unpredictable ideas and experimental concepts result in a luxuriously casual and rare denim collection.
GoldSign has become one of the most exclusive designer denim brands, quickly earning a reputation among fashion influencers such as Gwyneth Paltrow, Angelina Jolie, Katie Holmes, Sharon Stone, Charlize Theron, and Rachel Weisz. GoldSign is distributed in upscale specialty stores worldwide such as Net A Porter, ShopBop, Nordstrom, Stanley Korshak, American Rag, Harvey Nichols, Selfridges, Estination, Amarees, and Henry Lehr.
In 2007, GOLDSIGN merged with Citizens of Humanity, bringing Goldschmied in as a partner and Executive President of Product Development.
Mariette Hoitink
Owner Managing Director HTNK fashion recruitment & consultancy Co-founder Chairwoman House of Denim Foundation Amsterdam The Netherlands
Mariette Hoitink graduated from the Academy of Fine Arts Arnhem, Fashion Design in 1989. Afterwards, Mariette gained extensive experience on a managerial level in creative and commercial positions within the fashion industry.
During these years she came into contact with numerous headhunters. These experiences motivated her to give fashion recruitment & consultancy a new, more personal -tailor made for fashion- approach.
In 1997 Mariette Hoitink founded HTNK; Amsterdam's premier fashion recruitment and consultancy agency that mediates between fashion professionals and clients on a global scale.
Aided by the local denim boom of the last 16 years, HTNK has grown -seemingly by chance – into the only recruitment & consultancy agency in Europe to specialize in denim.
Next to it's core business, HTNK commits this experience, network and knowledge to the HTNK foundation that supports unique design talents, spotlights Dutch fashion abroad and aims to contribute to the development of the Dutch fashion industry as a whole.
Projects like DUTCH FASHION HERE & NOW China, India and Turkey that features the best of Dutch fashion; HTNK Onedayshop that promotes new high end fashion entrepreneurs on trade fairs; Lichting, the Dutch debutant ball of the industry featuring the best graduates of all academies, and Redlight Fashion Amsterdam a platform for talented Dutch designers in the most high profile area of Amsterdam and more recently Jean School of House of Denim lead to the international acclaim of HTNK's central role in the fashion industry.
HTNK functions as a matchmaker, mediator, initiator, stimulator, advisor and connector.
Besides her various roles for HTNK, Mariette is the co-founder of the House of Denim foundation that strives towards a 'brighter, more sustainable blue' for the denim industry.
Leandro Furno
Director of VF Supply Chain Strategy, Customs & Compliance  – United States
Origin: Argentina
Leandro is the Strategy and Supply Chain Director of the VF Corporation brands in Central and South America.
Prior to this role, he was responsible for the supply chain strategy of VF for Brazil, Argentina, Chile, and Peru. In addition, he served as license holder for the same corporation in several countries of Central and South America. Leandro has been part of the VF Corporation since 1999.
Leandro has over 10 years of experience in purchasing, sourcing, supply, quality, manufacturing, and customs issues.
He studied marketing and business at the University of Palermo, Argentina.
World Fashion Convention Moderator
Eduardo Braun
Origin: Argentina
Widely considered one of the best moderators in the world
Has interviewed many world renowned personalities like Bill Clinton, Tony Blair, and Mikhail Gorbachev
He was the interviewer and moderator of the television network ManagemenTV
Eduardo Braun has a degree in industrial engineering from the University of Buenos Aires where he was awarded the Bunge & Born scholarship for academic excellence, and he obtained his MBA from Wharton School of the University of Pennsylvania. He currently writes for the Huffington Post and La Nácion newspaper, the second largest newspaper in Argentina.
Global business thinker and an expert on leadership and innovation, Eduardo Braun is the former director of the HSM Group (1999 – 2012), now known as WOBI, the first global multimedia management company, where he served as a curator of hundreds of events around the globe and interviewed world renowned personalities such as Bill Clinton, Rudolph Giuliani, Tony Blair, Mikhail Gorbachev, Muhammad Yunus, Joseph Stiglitz and Paul Krugman – among others.
He also hosted the "Leaders" programmes and "HSM Specials" on ManagemenTV, a TV network dedicated to business and management that reaches 25 countries and more than 15 million homes. Jack Welch, Michael Eisner, Herb Kelleher, George Lucas, Peter Drucker, Michael Porter, and Philip Kolter are just a few among those who revealed their experiences and secrets of success.
Braun has served as a visiting professor at the University of California, Berkeley and as a guest speaker at various forums in Colombia, France, Germany, Poland, and at multiple editions of the High Performance Leadership program of the IMD Business School, Switzerland.
Past Speakers:
Ludo Onnink: CFO/COO of Tommy Hilfiger
Daniel Harari: CEO Lectra
Joachim Hensch: Senior Head of Product Excellence (Men), Hugo Boss AG
Tom Nelson: VP Global Sourcing VF
Govind Shrikhande: Managing director at Shoppers Stop ltd
Jan Hilger: Director of Operations, Formal Wear Escada
Gao Mei Zhen: Bosideng
Stefan Lange: Global Sales Director Brax
Andrew Olah: Founder- Kingpins Tradeshow
Lung Wai Ping: Executive director Li & Fung